Bybit Futures Trading open! Follow
Fellow COINRF Users!
With the opening of COINRF's new platform, the long-awaited Bybit futures trading has begun.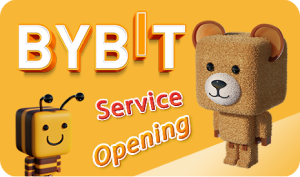 Let's take a look at the other services that have been added since the launch of Bybit futures trading.
Convenient user interface (UI) and automatic last price function remain the same!
You can use the same UI for Binance Futures trading and Bybit Futures trading screens.
Please wait a little while for Bybit spot trading.
Bybit spot trading is scheduled to open soon, and the same UI as Binance spot trading is applied.
In order to trade bybit, I need to transfer the assets to the Bybit wallet, right?
Partners are burdensome. I just want to be rewarded for recommending friends!
With the introduction of the friend invitation system, you can receive invitation rewards even if you are not a partner.
In the future, COINRF will continue to provide more services by linking with large exchanges.
Thanks for All COINRF Users!
COINRF Team